Industrial Exhibition
The TAROS 2015 Conference and Industry Exhibition brings together the foremost products, services and latest developments within Robotics and Autonomous Systems with senior decision makers, users from across industry and academia.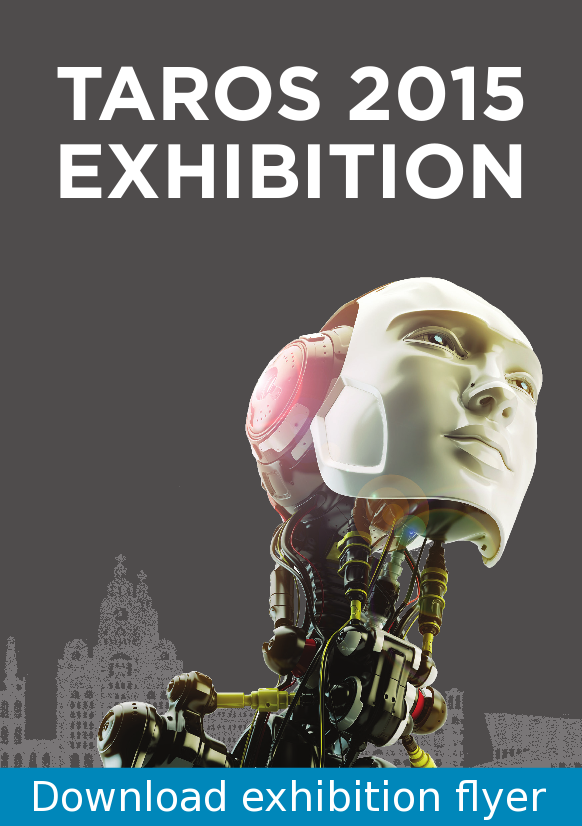 The event will be open to, and attract, a significant number of visitors and will provide participating organisations, including industry, academia and sector organisations, with a high profile setting to demonstrate a range of practical applications and establish new contacts.
The Show will be held at Mountford Hall, University of Liverpool Guild of Students, adjacent to the academic conference on Tuesday 8th and Wednesday 9th September 2015. Demonstrations already confirmed range from large cutting-edge robotic systems, 3D immersive simulations to public engagement activities.
In addition to industry and academia, members of the public are encouraged to visit the exhibition and participate in the demonstrations and engagement activities and attend the seminar programme.
See the lists of exhibitors and demonstrations, and the seminar programme.